Posted on
By Shoe Shi Staff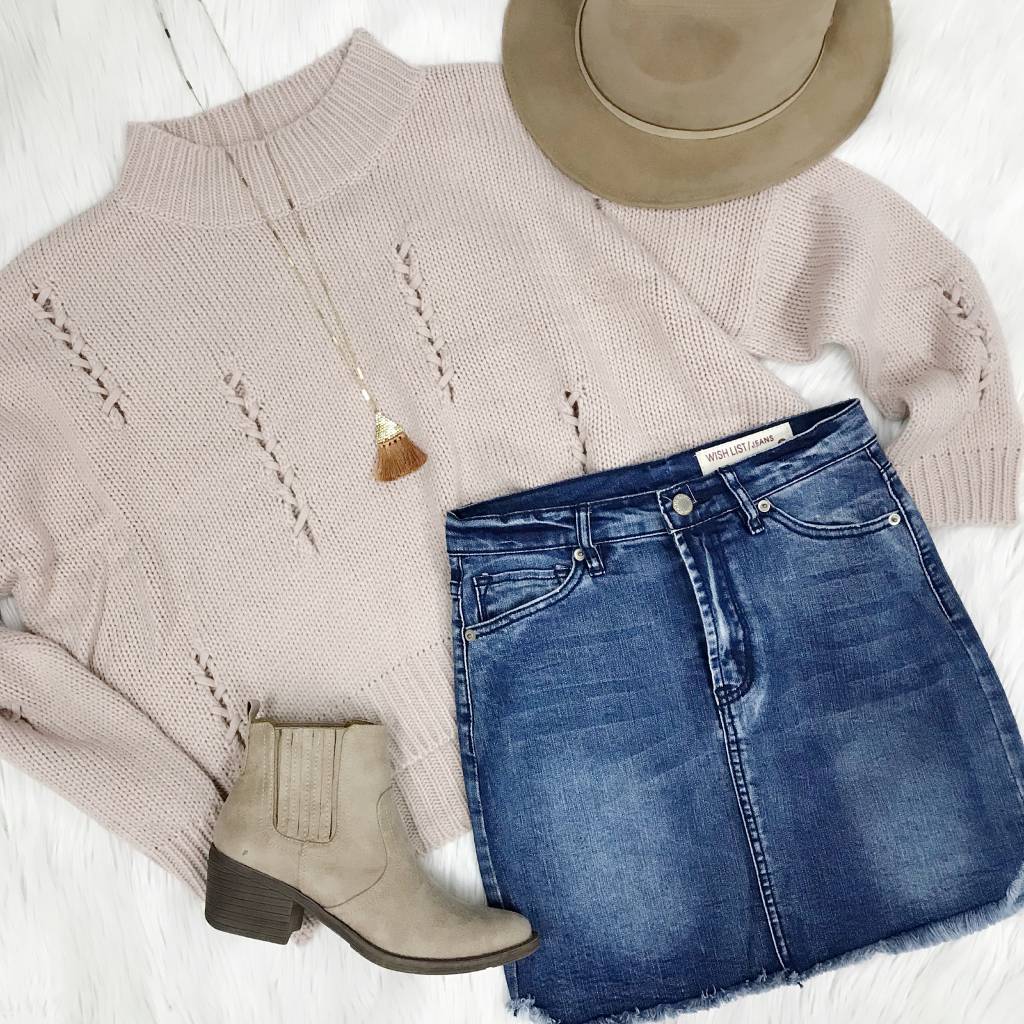 Wondering how to rock the chunky sweater look in our not so Fall weather? Let's discuss some hacks to get the fall look without smothering in our Louisiana weather.
Every year we run into the same problem of wanting to dip into the Fall styles, but it being in the 80s mid-October. To combat this problem, we have a few tricks.
Try layering lighter items: think light sweaters, linen cargo jackets, and tees. A lot of mornings start cool, but we get stuck in hot outfits by the middle of the day. Dress with taking off layers in mind throughout the day.
Pair your chunkier sweaters with skirts. Having your legs out to feel the cool air will help you feel less hot up top. Try a front tuck on the sweater so your waistline still shows.
Opt for booties with cut outs or a peep toe. Keeping your feet cool will help to keep the rest of your body cool as well, all while giving your outfit a Fall feel. Happy styling!